10 Amazing Features of Vertex FX
It isn't easy to get your dream Trading Platform where you get all your requirements accomplished.

Category :
Sirix/MT4/MT5/Vertex White Label

By:
Calvin Morris

06-06-2022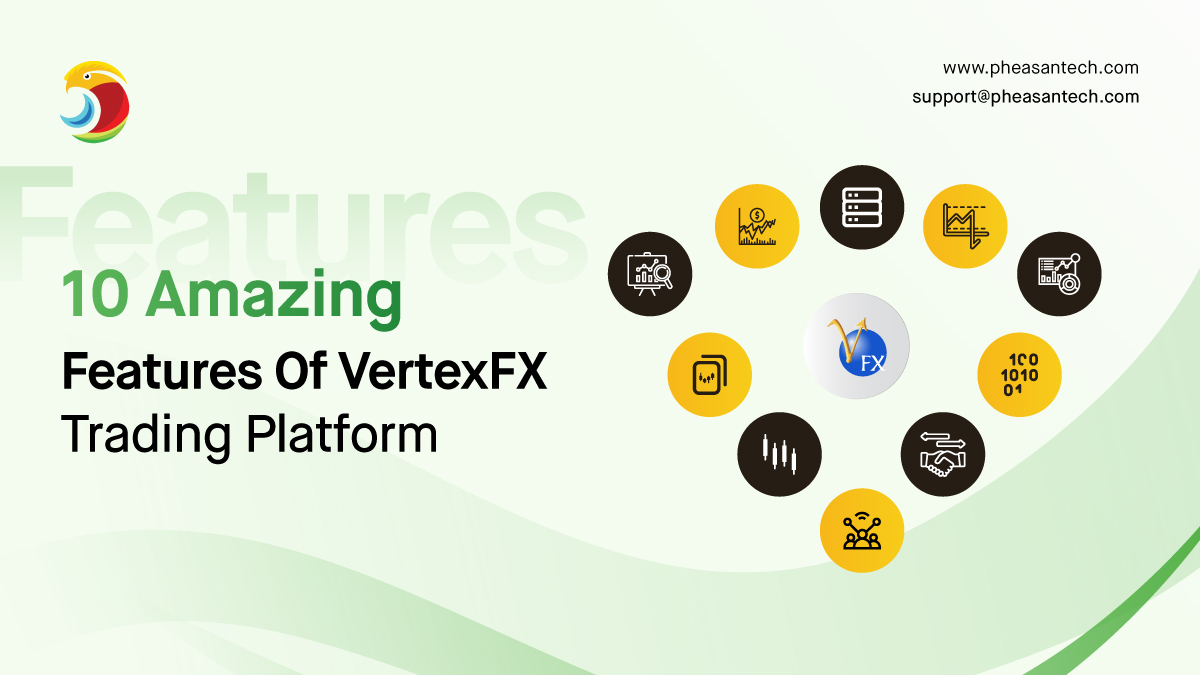 It isn't easy to get your dream Trading Platform where you get all your requirements accomplished. There is no need for any third party involvement or additional technical configurations as all this will end you with additional costs.
Here we present a Trading Platform that combines all the required features we mention below. These amazing features make Vertex FX the most outstanding and trustworthy platform in the online trading field.
Let us describe the features of VertexFX:
With server-side capabilities, traders can execute their automated trading strategies and save them on the same trading server. There is no need for any third party or extra costs.
Traders can close every of their current market positions with one click only, and there is no extra hassle of closing the positions manually. This way, the trader gets a chance to stick to the targeted price of closure at his convenient time.
Manage all your positions partially with the closing on market price option or using Take Profit or Stop Loss feature. This will not need you to close the whole amount.
Hedge all your positions or partially hedge them using select positions you want to hedge.
VertexFX is the best as far as the tools for Physical Trading is concerned. It allows the traders to trade on even precious metals through their main account and that with licensed providers.
You can trade Binary Options from your main account, and you do not need any third party or any extra cost involved here.
VertexFX e-Broker feature is apt for trading for multiple accounts like MAM or PAM simultaneously and with the same price. Here you get one-click login for all your accounts, and there are three ways to distribute amounts, and then you are good to go with just a click to trade for all your accounts.
With the Social Trading feature, traders can follow the strategies of other professional traders. At the same time, professional traders get a chance to showcase their trades to their followers.
The Backtester feature of VertexFX allows traders and other technical analysts to simulate multiple trading strategies over a fixed period and analyze the results to see if a certain level of profitability is achieved, and manage risk before the traders perform the trade on real accounts.
A powerful charting system that allows Technical Analyst and trader to perform their research easily with an advanced set of indicators included with the terminal and allow them to directly trade from the chart or place entry or exit orders instantly.
To know more about this amazingly talented Trading Platform, let us know at www.pheasantech.com or Skype us at https://join.skype.com/invite/vMmITUzzhe05.

Tag:
Vertex FX
Get Started with Pheasantech
Recent Post




Category
Follow