Forex CRM
Forex CRM will streamline the processes at every step of Forex Broking Business
get a free quote
FX CRM
Why choose PheasanTech Forex CRM?
Allows your sales teams to execute the tasks digitally
Integrates widgets and tools as per the requirements
Prepares the foundation for automation with RPA & AI
Customized CRM as per the scale and target audience
Easy upgrades/ updates to finetune the functionalities
Constant insights & reports to monitor the performance
Simple and straight forward user interface for the team
Designed to save the time and efforts of the sales teams
Easy to learn processes; and easier to use on daily basis
Pricing
Choose the plan that's right for you
Yearly

No Set-up
3000 USD UpFront ( 12 Months + 2 Months Free)
No Set-up
6000 USD UpFront ( 12 Months + 2 Months Free)
No Set-up
12000 USD UpFront ( 12 Months + 2 Months Free)

Monthly

1000 USD One Time Set-up 250 USD Per Month
(To be paid quarterly USD 750)
1000 USD One Time Set-up 500 USD Per Month
(To be paid quarterly USD 1500)
2000 USD One Time Set-up
1000 USD Per Month
Add ONs (Third-Party)
SMTP add on
inclusive*
Upto 10000 Monthly
Upto 20000 Monthly
Upto 50000 Monthly
AWS DB server add on inclusive*
SSL Setup For CRM & Cabinet*
Website Forms Design & Integration
300 USD
300 USD
300 USD
Open Live Account Form
Open Demo Account Form
Contact Us Form
Support
FAQ
Portal Access
Premium Chat Support*
Training
Pre-Recorded Videos
Live Training
1 Session
2 Session
3 Session
CRM & Cabinet Features
Lead Management
Contact Management
KYC Management
Admin Dashboard
Reports
Live Account Management
Demo Account Management
Tasks, Activities, Comments & Notes
Campaigns (Email Marketing & Insights)
Multi-Currency*
Multi-Lingual*
PSPs Integrated*
Upto 5
Upto 10
Upto 15
Advanced filters in each module
IB Module
IB Multi Level*
Upto 3
Upto 5
Upto 10
CRM Users/ Team Members
2
5
10
Ticketing Module & FAQ
Tools
E-wallet
Platform Supported (MT4/MT5/Vertex)
Any 1
Any 1
Any 2
Ad On Service
Trader's Room Mobile Application
(Inclusive of Android and iOS)
Set Up USD 1000 +
Monthly USD 250
Set Up USD 1000 +
Monthly USD 250
Set Up USD 1000 +
Monthly USD 500
Additional Training*
100 USD Per Session
100 USD Per Session
100 USD Per Session
Latest Forex CRM Solutions to
Tackle the Competition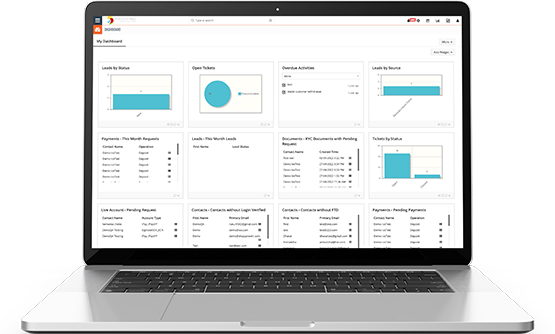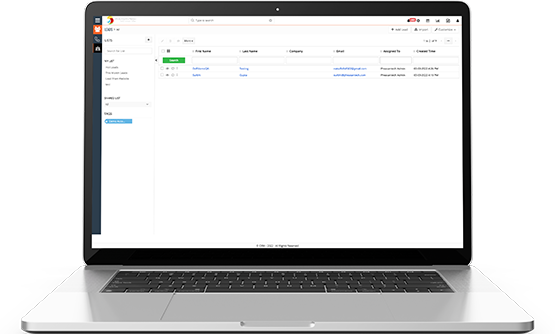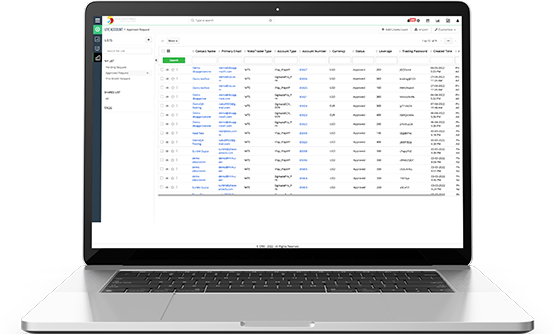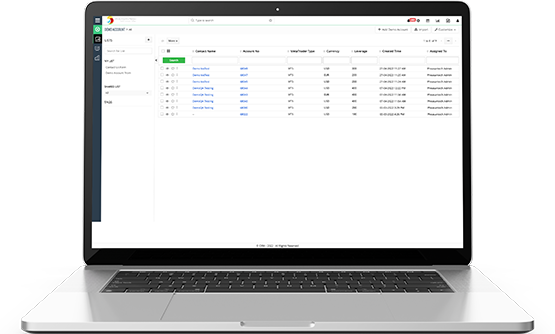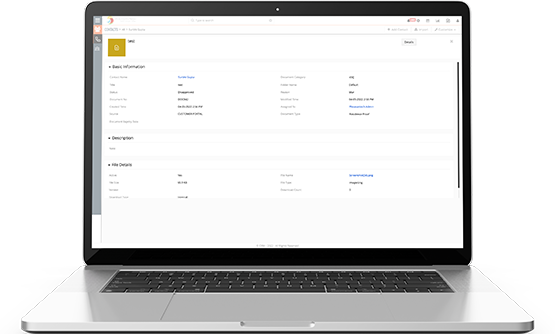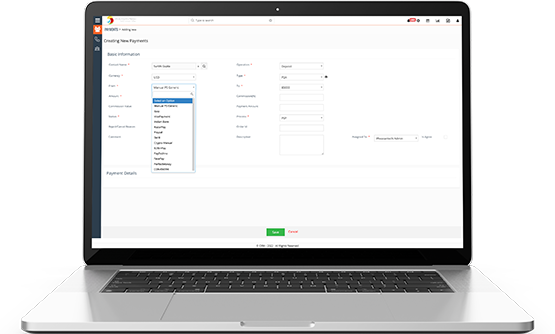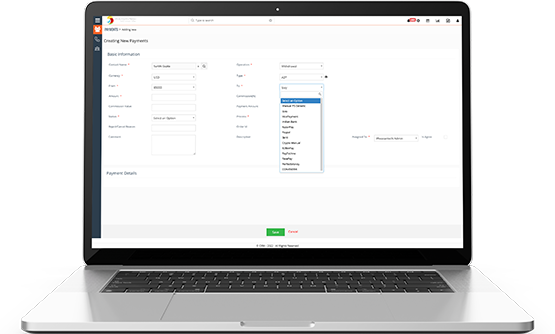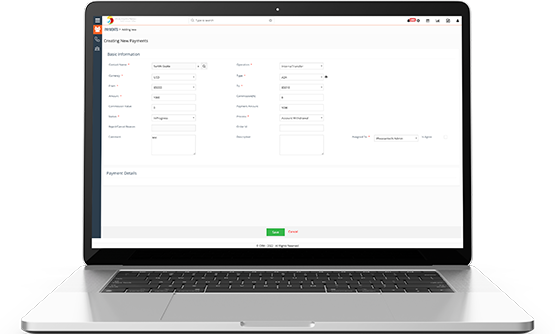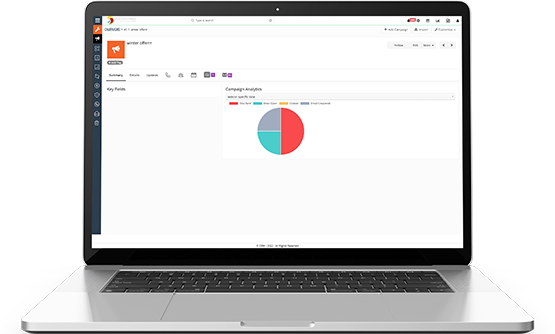 Benefits of
PheasanTech Forex CRM
For Forex Broking Businesses

Saves time and money
Forex CRM allows a small sales team to handle all the sales and support tasks effectively, within deadlines.

Works 24 X 7 X 365
Forex CRM allows you to reach out to the world without worrying about time zones and boundaries.

Builds positive impression
Forex CRM makes the interaction with the customer seamless and it creates a lasting impression in the mind.

Gives amazing RoI
Forex CRM is an investment that will keep on churning out money and boost your revenue in the long run.
The result speaks
Forex CRM has changed
the way
forex broking is done!
29%
Improvement in sales of the company
34%
Improvement in team's productivity
74%
Improvement in customer satisfaction
PheasanTech Forex CRM gives you a totally secure, customized and scalable forex CRM system that will allow your team to achieve the targets, within given timeline.
Clients Speak
We are eternally grateful to all our clients
We believe in progress and prosperity for our associates and all our clients. Their words are the real treasure for us!

Excellent service support of Pheasantech. Its been more than a year we are associated with them . Your CRM solution makes our work more easy and comfortable. Easy to handle, sort everything in a minute.Amazing team, who are always there to support you. In short if we say quick and smart team work in Pheasantech.

FX Wonders
Mr Rajesh Karlopia

It been more than year and Half to be associated with pheasant Tech and you guys ensured no stone left unturned. Your top notch customer support and always up for challenges approach makes you people true Diamond. Well Done.


Excellent work, amazing team, effective cost, quick support and smart work!!! The output is beyond the expectation so really appreciate the team efforts.


They offer honesty service to the customer when we have a trouble they get quick response and solution for us.


Excellent CRM system and custom finstech solutions software development. Solid support and follow up.

Evolution Brokers
Wael Al Kel