Forex
AI/ ML
Development
Leverage Machine Learning and Artificial Intelligence in forex broking business
Case Study
Forex AI Development And Forex Machine Learning Development
Artificial intelligence and machine learning in forex broking business can give you amazing advantage over your competitors. Pheasantech will help you leverage the technology.
01
Go beyond limits and let the computer do your work
Artificial intelligence in forex will act as an independent brain that does wat you need
02
Understand data and leverage the huge amount of data
AI can analyse the data that human intelligence can't process, the data that we create
03
More for less reduce cost through machine autonomy
Machine learning allows you to put your forex broking business in the auto-pilot mode
04
Do smart decisions with data analysis and machine learning
infuse the power of innovation and latest technology in your forex broking operations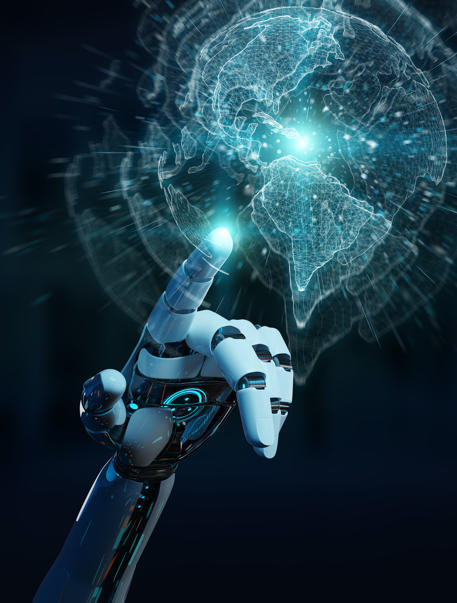 Leverage technology
AI/ ML is key to a world of opportunities

Automation
Your processes are streamlined and consistent

Cost effective
The process needs lesser human intervention

Go Quantum
Ai/ ML have the power to take us to Quantum level
Find out
How The AI/ ML
Can work to your benefits

Define your vision
Explore all the opportunities that your idea needs support of experts
Quantify the data
Give your critical inputs to the software to reach to a logical conclusion

Leverage technology
Use the latest technology to solve the prevailing issues in the system

Adapt to Conquer
Create a customized version of the solution to overcome prevailing issues
Hire an AI/ ML Developer
Do you want to create a customized Forex AI/ ML program?
Full-time AI/ ML Developers
Get a quote for 8 hours/ day
Part-time AI/ ML Developers
Get a quote for 4 hours/ day
AI/ ML Developers on Demand
Get a quote for per-hour basis
Portfolio of
Latest Works
Our works speaks for itself and we are proud of being part of so many forex brokerage's success stories. Checkout some of selected works in forex IT development and Digital Marketing.
Clients Speak
We are eternally grateful to all our clients
We believe in progress and prosperity for our associates and all our clients. Their words are the real treasure for us!

Excellent service support of Pheasantech. Its been more than a year we are associated with them . Your CRM solution makes our work more easy and comfortable. Easy to handle, sort everything in a minute.Amazing team, who are always there to support you. In short if we say quick and smart team work in Pheasantech.

FX Wonders
Mr Rajesh Karlopia

It been more than year and Half to be associated with pheasant Tech and you guys ensured no stone left unturned. Your top notch customer support and always up for challenges approach makes you people true Diamond. Well Done.


Excellent work, amazing team, effective cost, quick support and smart work!!! The output is beyond the expectation so really appreciate the team efforts.


They offer honesty service to the customer when we have a trouble they get quick response and solution for us.


Excellent CRM system and custom finstech solutions software development. Solid support and follow up.

Evolution Brokers
Wael Al Kel
Blogs & News
Learn what's new in the forex trading industry?