About Vertex
We have adopted the latest technologies and international standards to bring the right tools for our clients. Vertex Trader is limitless
VertexFX is a comprehensive closed-loop turn-key solution that was developed to adopt any business scale. The platform is equipped with many components to make it ready for Dealing Rooms, Brokerage Firms, Clearing Houses, and Banks.
With more than ten different programming languages and tools to develop the trading front end and communication content combined into a single package called VertexFX Trader. The platform guarantees security, reliability, and flexibility. As a result, the platform has shown excellent availability in all versions.
The fast professional development customization powered by a professional 24/6 support created a solid ground for real partnerships that allow businesses to grow and prosper.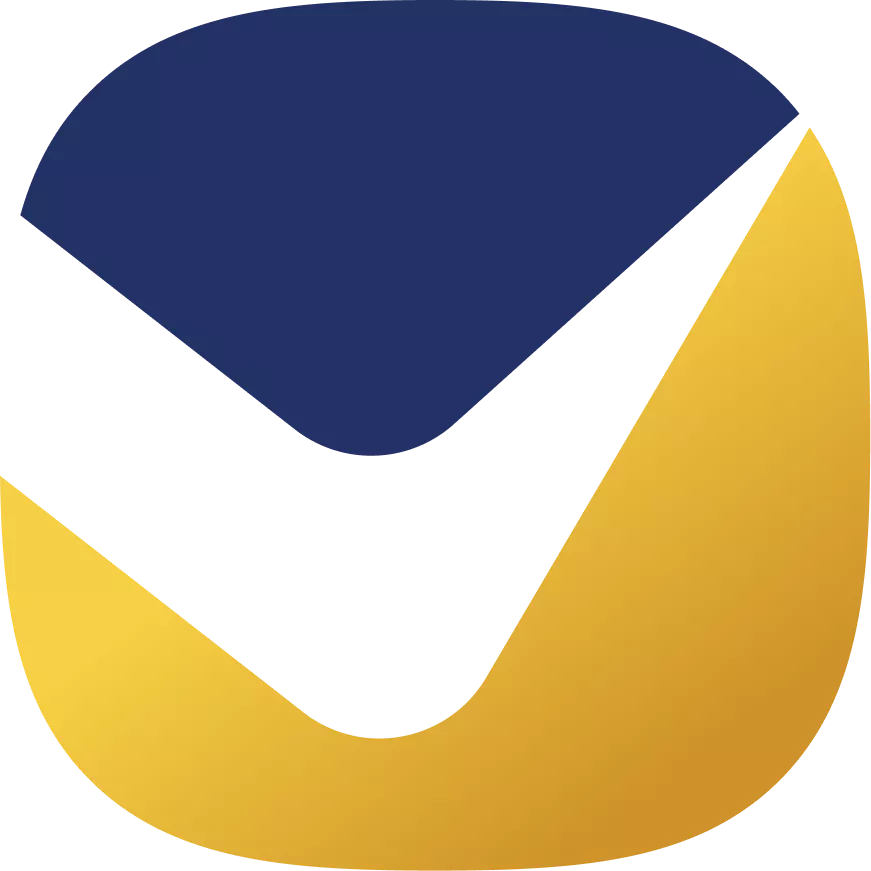 Benefits
Benefits of
Vertex Trader

Save Time and Efforts
As the developer does the whole process of integrating the Vertex FX Trading platform with your CRM, you don't need extra time or resources for the technical job.

A Complete Package To Meet All Your Needs
VertexFX Trader is a real turn-key trading solution for every business model whether Margin Trading, or Physical Delivery, delivered all in one solution to the trader in one account. An all in one solution makes this Forex White Label Solution cost effective.

No Extra To Pay For Plugins - They're Part of the Deal
It is supported by hundreds of third-party plugins that have been developed by experienced and independent technology firms and individuals. Being an open-source solution it allows almost every type of integration making it an affordable white label solution.
Request FREE Quote
PheasanTech's dedicated support team will ensure your products functionality and accuracy as per your expectations.
Pricing
Choose the plan that's right for you
Most Popular

Developing Broker

Cloud 10 +
CRM

5000

/ Per Month

Get Started Now

Features

Total Live Accounts
500
1000
5,000
5,000
25,000
Managers/Dealers
10
UNLIMITED
UNLIMITED
UNLIMITED
UNLIMITED
Setup
$0+
$0+
$0+
$0+
$0+
Branded Platform
Branded Mobile App
$500/Month
$500/Month
Cabinet Mobile App
$500/Month
$500/Month
$500/Month
$500/Month
FIX Connection (LP)
$500/Month
$500/Month
$500/Month
$500/Month
$500/Month
Desktop/Mobile/Web
PAMM/MAM
Copy/Social Trading
$500/Month
$500/Month
Agent Commission
$500/Month
$500/Month
VTX-VTX Bridge
Admin/Server
Tech Support
System Update
Dedicated Feed
Suitable for
Start Up
Small Broker
Medium Broker
Developing Broker
Enterprise Broker
Features
Vertex Competitive Features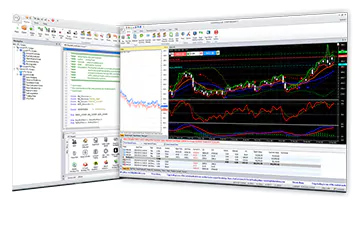 Along with the standard client-side scripting capabilities, VertexFX Trader offers Server-side scripting as well which most of the expert traders are looking for.
An easy and user-friendly HTML-based online help for traders.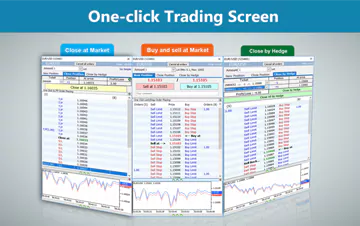 You can Buy/Sell market, Place Limits and Stops, Close Orders, add TP/SL, cancel orders, Hedge positions each in one click, rather than the ability to monitor the market movement, with a new market watch style, monitor your symbol net trade, and symbol tick chart, all on one screen, in a creative style.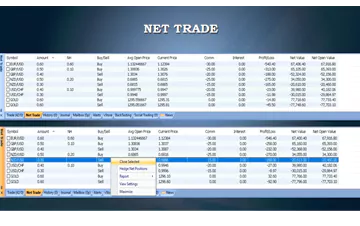 The Net Trade Panel shows the net open positions with the details of each opened (Buy/Sell) Symbol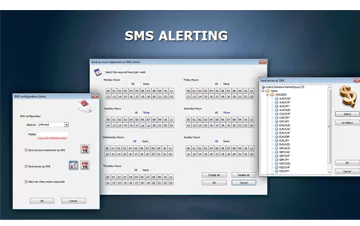 You can use VertexFX SMS Service whenever you want to announce urgent news to your client or things like Account statements, Prices, or Alerts on the execution of orders etc.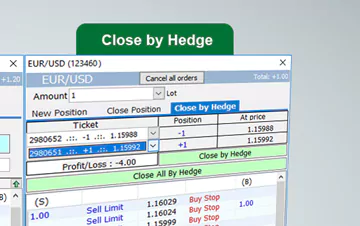 Along with the standard client-side scripting capabilities, VertexFX Trader offers Server-side scripting as well which most of the expert traders are looking for.
VertexFX Trader allows the trader to manage the orders opening and closing in multiple ways, so if you open an order in some amount, you do not have to close it using SL/TP orders as total amount only. VertexFX Trader allows you to partially close it with the feature called "Partial Order Management".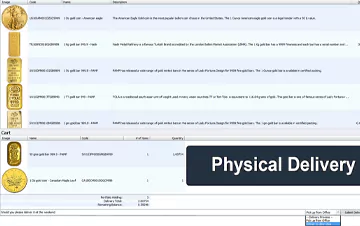 In order to simplify physical trading and set up an international level trade association for representing physical tradable instruments, and for achieving an overall growth of bullion trade and industry, Vertex has set up a Physical Trading Market.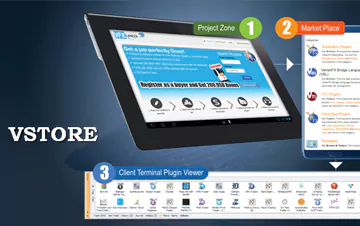 Your one-stop-shop for VertexFX plugins and apps from various categories like Back office, Templates, VTL, EBooks, Client Apps, VBL, etc.
Back Office
Competitive Features
Counted among the best web design & development company in India, we provide a wide array of services personalized as per the specific demands of our customers.
01
Vertex to Vertex Bridge
Reduce your risk with advanced bridging capabilities with Vertex and non-Vertex platforms.
02
Multi-level Management
VertexFX allows the backend to implement any business requirement. The platform is flexiable and scalable through the multi-level management feature to apply parameters from accounts to groups.
03
VBL Smart Dealer Application
Smart Dealer plugin is a script written in VertexFX Bridge Language (VBL) to handle all incoming orders automatically based on pre-applied rules.
Vertex Trader Mobile
App for Android and iOS
VertexFX State-of-the-art Online Trading Platform is available for your smart devices in a new shape!
VertexFX version mobile trader is your tool to trade Forex, Stock markets, bullion with exceptional speed. Use the VetrtexFX trader application to connect to your trading account and get the latest livestock prices and currency quotes. At any time you can perform trades, check the history of your trading account and check the performance of your trading activity by using advanced Trades analysis graphs.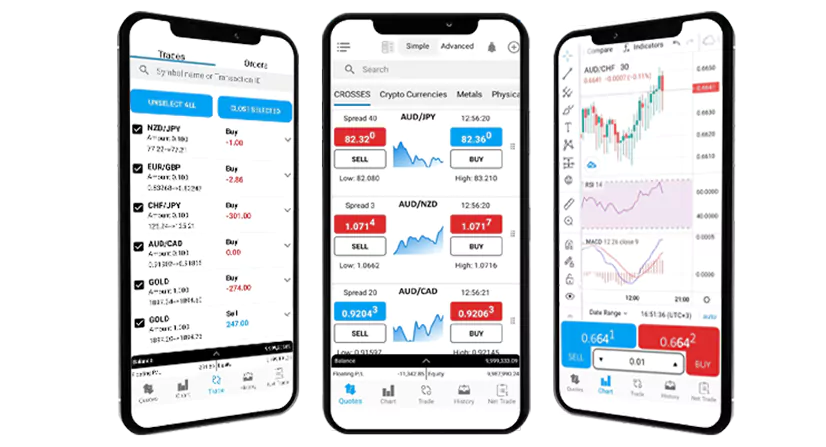 Clients Speak
We are eternally grateful

to all our clients

We believe in progress and prosperity for our associates and all our clients. Their words are the real treasure for us!

PheasanTech: Rated 5/5 based on 11 reviews
Excellent service support of Pheasantech. Its been more than a year we are associated with them . Your CRM solution makes our work more easy and comfortable. Easy to handle, sort everything in a minute.Amazing team, who are always there to support you. In short if we say quick and smart team work in Pheasantech.
FX Wonders
Mr Rajesh Karlopia
It been more than year and Half to be associated with pheasant Tech and you guys ensured no stone left unturned. Your top notch customer support and always up for challenges approach makes you people true Diamond. Well Done.
Excellent work, amazing team, effective cost, quick support and smart work!!! The output is beyond the expectation so really appreciate the team efforts.
They offer honesty service to the customer when we have a trouble they get quick response and solution for us.
Excellent CRM system and custom finstech solutions software development. Solid support and follow up.
Evolution Brokers
Wael Al Kel
Blogs & News
Learn what's new in the forex trading industry?