How To Choose The Best Forex Digital Marketing Agency?

Category :
Forex Digital Marketing

By:
Calvin Morris

31-03-2023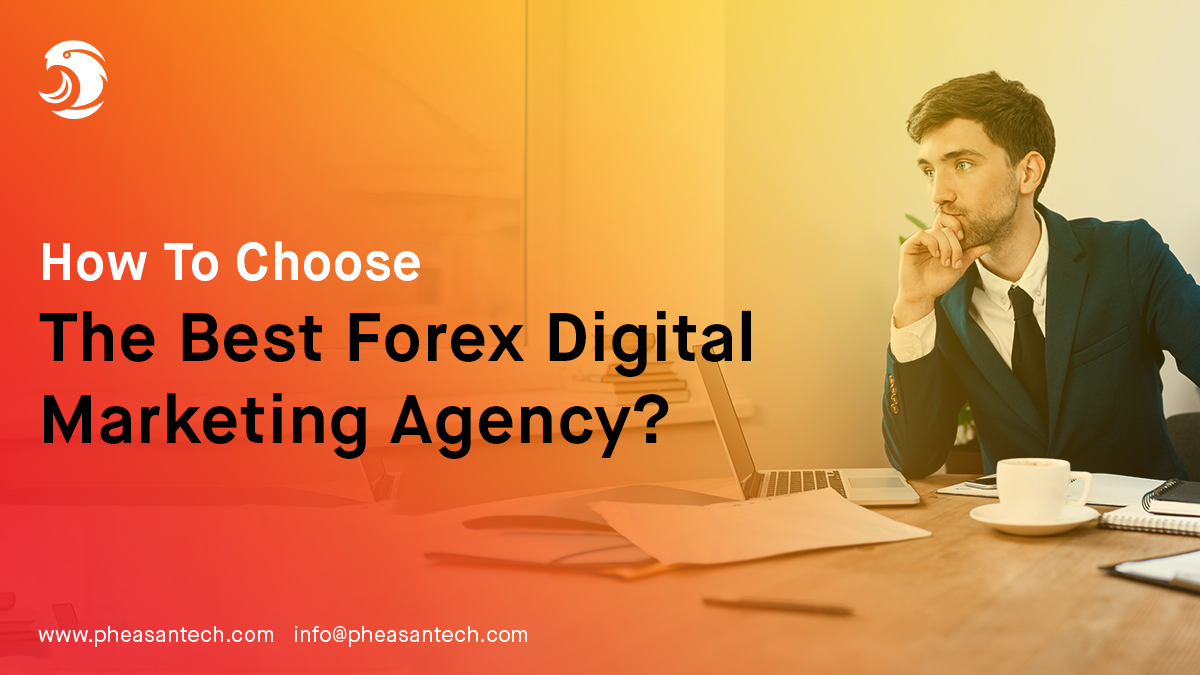 In this international market of currency trading, there are a vast number of players including seasoned and established as well as new entrants. To win more and more number of traders, a broker needs to make sure his presence on the web is extraordinary and unique. As most brokers offer similar kinds of products and services to their traders, it is very important to stand out and present your brand as the most competitive and attractive. So if you want to succeed as a law-abiding brokerage, you better plan your strategies and use tools and services be it SEO, SMM, or PPC that a professional Forex Digital Marketing Company offers.
While choosing a Forex Digital Marketing Agency, you need to consider the effectiveness and efficiency of the agency in terms of successful marketing campaigns they have run so far. Here, we would like to highlight what factors you should focus on while hiring the best marketing agency that suits all your requirements and assists you plan an extraordinary marketing campaign in order to achieve desired results.
1. First-hand experience with Forex Marketing is first and foremost:
Before going ahead with a particular agency, check the records of their past work with similar companies. If they have done a good job with their previous clients earlier then you can rely on their strategies.
2. Budget and pricing:
Apart from the performance of the agency, pricing is equally important. You need to get quotes from various agencies and compare them on the basis of the services you are getting. Ultimately you need to see who is able to fulfill all your requirements at the lowest price. You have to be alert all the time and not get carried away by the lucrative offers some agencies offer because scams and frauds are very common in online business.
3. The eminence of the Marketing Agency:
The online and offline reputation of the agency is quite a considerable factor while making the decision. You can measure the image of any company these days by online reviews or the reviews uploaded by their clients on their website. Also, check how the agency has responded to the negative comments. These responses help you judge the eminence of the agency and accordingly you can make your decision.
4. Go with the agency that enhances your brand:
As a forex broker, you need to see that your online presence makes your image stronger with the help of digital marketing. You should be present as a loyal and trustworthy broker in the market be it digital or offline. In order to convey trust, responsibility, and security to your existing or potential clients, you need to make sure that your digital marketing agency provides natural, innovative, and impressive content online. The agency you choose should thrive with success, dedication, and loyalty among its clients then only it can add value to your brand.
For the brokers, digital marketing works only with innovative content, a strong presence on social media through regular posts, and optimization using SEO. To achieve extraordinary success and outstanding results in terms of boosted ROI, you need a strong, very strong Digital Marketing Agency in support.
Know how PheasanTech can help you achieve your goals of online marketing by clicking on https://api.whatsapp.com/send/?phone=16694993709
Get Started with Pheasantech
Recent Post



Category
Follow