How to create an effective Forex Brokerage brand:

Category :
Forex Brokerage

By:
Calvin Morris

14-12-2022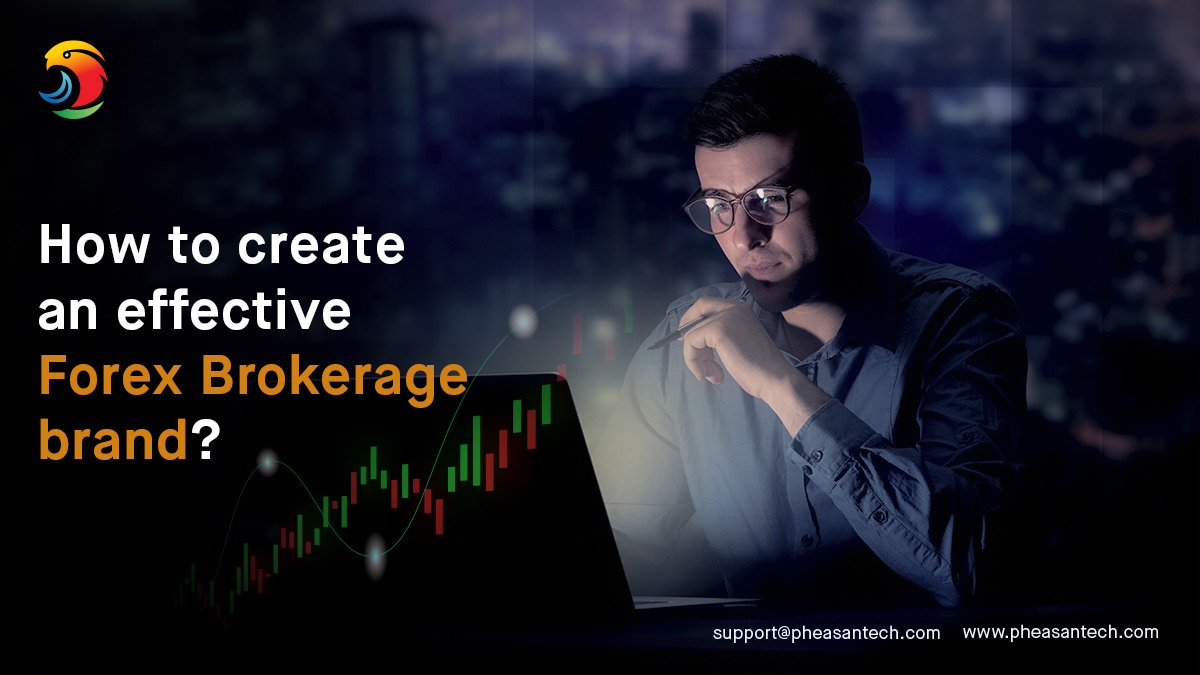 Over the last 10 years, the Forex Brokerage industry has shown immense growth which in turn has brought a palette full for the traders to paint their trading canvases. It is obvious that if the number of brokers have increased, there is a neck to neck competition in the market to become the best choice for the traders. To be on the top of a trader's priority list, the broker has no other option but to make his brand a success.
How would the broker achieve an effective Forex brand that stands out?
Branding is a compilation of various activities that a broker's marketing team does with an aim of associating their product with the client. Here the product would be brokerage and the client would be the trader. There has to be a relationship between these two at emotional and visual level. Also, the product or tools that you are offering should be unique in the market, in order to create a strong brand identity.
Your marketing team is the driving force of your brand building. Branding is always equal to the expectations. Apart from the marketing team, we need full cooperation from other departments like customer support, compliance and sales. All of these function together and create a masterpiece brand for your firm.
Do Forex Brokers need branding?
Question is why branding is important for a brokerage? There will be different criterias you need to understand to get the answer.
Identity:
Same as human identity which is a combination of name, personality, attitude, aesthetics, likes and dislikes etc., your brokerage firm would also need a strong identity comprising various assets like Brand Name, Logo, Fonts, Brand Tone of Voice, colors, mission and vision.
Brand familiarity:
Your existing clients should be aware of your brand in terms of colors, vibe, logo, services etc. You need to run some campaigns to improve potential customers' association to get attention from more and more people. Also make sure the content you are giving is appealing to the potential customers and highlights your business properly. You can include some images, videos and forex industry influencers as your brand ambassadors.
Brand Equity:
If you invest your time and funds to build your brand equity in the market, you definitely increase your brand value and build a clear position in front of your clients. Ultimately you reduce your efforts for lead generation and conversion.
Know where you stand in the market:
With emerging competitors in the Forex market, you have to be prepared and study what other companies are offering in their marketing campaigns and understand how you can stand out from the crowd. You need a creative approach to tell the clients about your brand.
Paid marketing model to be optimized:
For the Forex Brokerages, marketing strategies must include some paid marketing in terms of advertisements. At the same time, you have to manage budgets wisely and see how effective your paid campaigns are and do they match your business plan.
Most versatile resource is content:
Content is definitely a cost-effective and versatile resource for a marketing team. You create some unique piece which can be used on all your platforms like the website main page, blog post, email campaign and other social media platforms for advertisement purposes. A content that is written after several researches and quality measures, is definitely going to strengthen your brand value. Your posts should be engaging and influencing the clients naturally.
User engagement:
To retain the clients of your brand, you need to run contests, offer bonuses and rewards on a regular basis and run some other attractive campaigns. IB commissions are also a great way to attract new channels of clients.
After knowing all these aspects, if you want to know how you can integrate your brand with your marketing activities and to know aspects of paid lead generation and paid advertising, please contact us at www.pheasantech.com or skype us at https://join.skype.com/invite/vMmITUzzhe05
Get Started with Pheasantech
Recent Post




Category
Follow