Digital Marketing Strategies for Forex Brokers

Category :
Forex Digital Marketing

By:
Calvin Morris

14-10-2021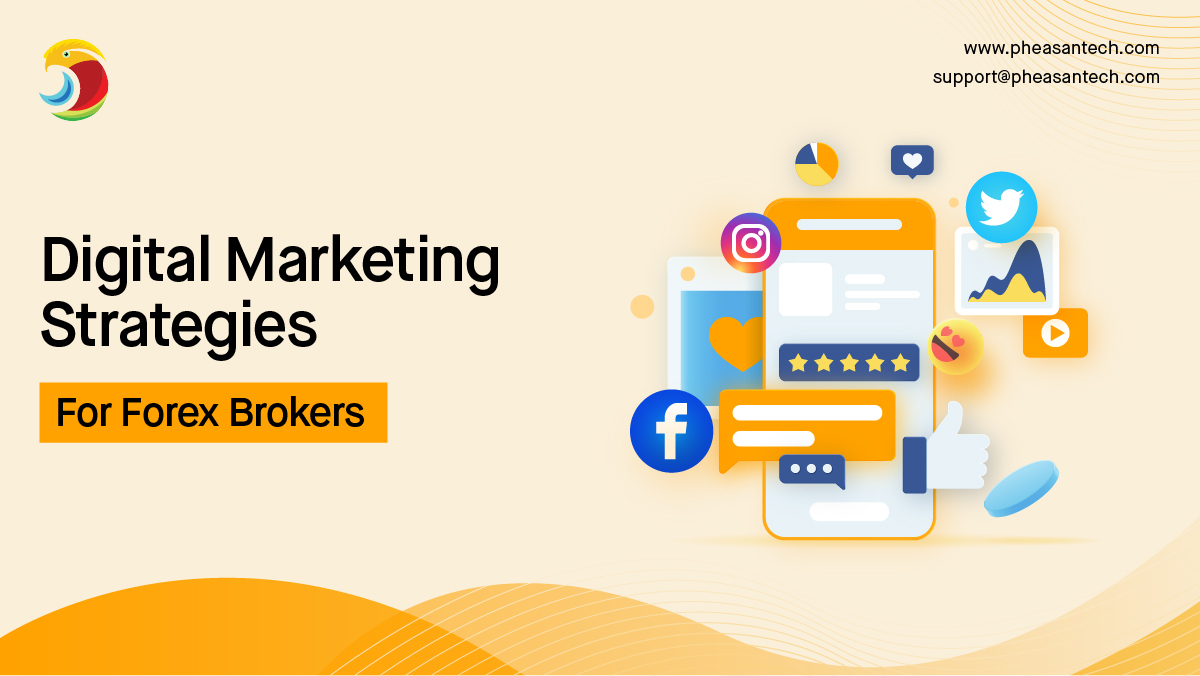 Now, who says that you need to be a billionaire to begin trade in the Foreign Exchange Market? Not only you can start trading with money as little as $500 also you get an opportunity to trade from your comfort zone and from your home. When it is this easy to trade, obviously there is a neck-to-neck competition in the market to get the business, and especially for the Forex Brokers, it is a crucial time to attract more and more genuine traders on board.
These days, almost all traders are found online, a web network is the best place for the brokers to target them. So here we are with our expert advice on how a broker can reach potential clients through the web. Proper marketing strategies must be set up for forex digital marketing.
Let us see step by step.
FOREX AFFILIATES OR IB (INTRODUCING BROKER) – A BEST OPTION FOR BETTER DIGITAL MARKETING
As the Affiliates marketing industry is growing like anything, having more and more affiliates can be an advantage to the Broker. Affiliates help to promote your services and ultimately your site or service gets liked by more and more clients. Also, you get more affiliates once you have one registered with you. And the best thing is you just have to pay the commission when they bring new business. If they do not bring any new clients, you do not need to pay them.
STAND OUT ON THE SEARCH ENGINE IS A MUST
Any trader when he wants to look for a good broker will search on the web so it is extremely important that you show up in the search engine on the first page. Because the topmost organic search gets the most number of clicks so you must get ranked well on the search engine result pages.
LET THE INFLUENCERS DO YOUR JOB
If you look at social media these days, there are influencers who work in each and every field. Even in Forex industry, there are some names that have got a hail lot of followers and post useful information on a daily basis. And the influencers are quite flexible regarding payment. Many of them work for a fixed amount and many are there with whom you can negotiate.
BLOGGING IS EQUALLY IMPORTANT
Content has become a vital part of the web. Anyone searching the web would look for meaningful and useful content. So if you have information regarding trading, the Forex industry, or anything that will help your clients put that in the form of a blog. You keep posting useful information and there are chances you attract more and more new clients.
SOCIAL MEDIA PRESENCE MAKES SENSE
Each business has its presence on social media platforms like Facebook, Instagram, Linked In, Twitter, etc. Putting your posts regarding the promotion of a product or any other informative matter will keep you alive on social media. As per some surveys, almost 50% of the traders are young enthusiasts. And most of them would like to follow a good Forex Broker's page. So grab the opportunity and attract more and more clients.
So, if you have entered this most popular business sector, and you find the pressure of the competition in the market, you need a great digital marketing strategy to attract more and more traders. To see how PheasanTech Digital Marketing Services can lessen your burden, contact us at www.pheasantech.com or skype us at https://join.skype.com/invite/vMmITUzzhe05
Get Started with Pheasantech
Recent Post




Category
Follow