5 things to keep in mind while starting a forex broking business in 2020

Category :
Forex Brokerage

By:
Calvin Morris

04-09-2020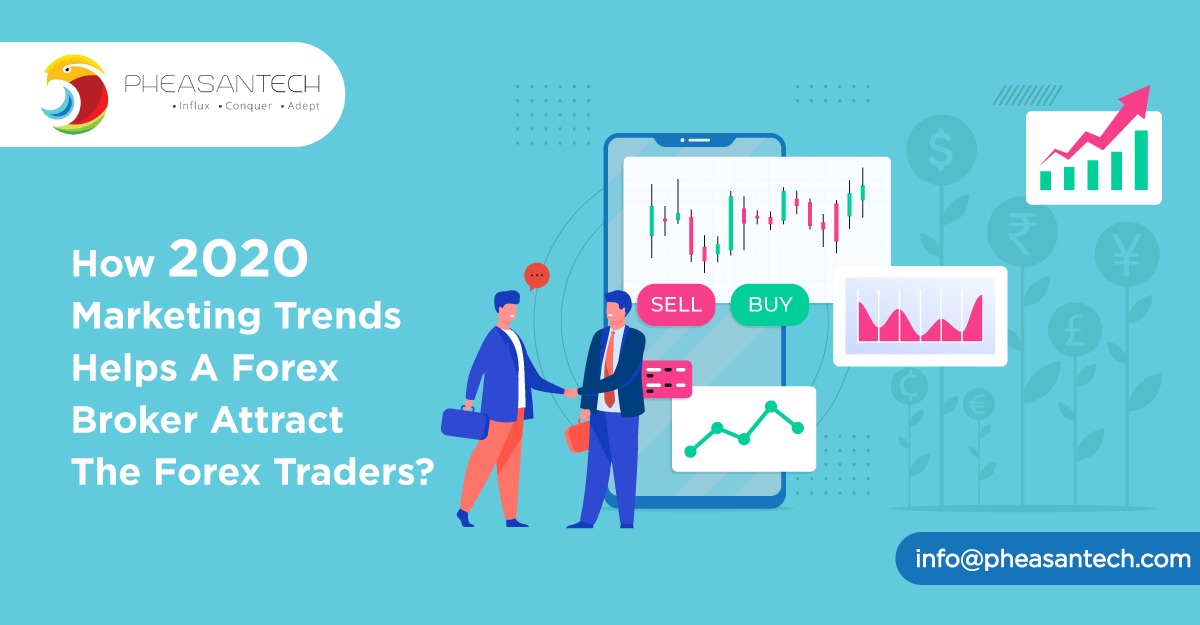 2020 has been a year to remember, isn't it?
Economies have changed, markets have changed, valuation of currency has changed and the people have changed. The level of trust on EURO and GBP has come into question, so has USD. JPY and CNY have charted a new direction, AUD is a new story as well.
God knows which geo-political event will change the markets tomorrow?
Marketing trends have been unpredictable in 2020 because the central banks of all the countries have undergone drastic changes. Markets are concealed into closed economies. This means less trade, less forex exchange and less opportunities for forex brokers in 2020.
But 2020 marketing trends are alive & kicking still!
Those who have guts to indulge in forex trading at such point, seem to be the brave-hearts. But if you are a forex broker, don't you think these people are stable and promising clients? Don't you think these traders can take bigger risks in the future and achieve more? And, if they achieve more, you achieve more by default!
Trend #1: Increased need for analytical reports
Today, a food delivery app gives its users a detailed insight into their buying pattern and prevailing market trends. Being a forex broker, you need to give your clients full technical support with their trading pattern and that of the world. Analytics are not complex tables with random figures. They are precise and actionable intelligence. You need to create a forex trading platform that gives the users regular insights and analytical reports, to trade more and achieve more. Because 2020 has been unpredictable, your clients at least deserve that.
Trend #2: Work from home resulting free time
During the pandemic and at later stages, certain apps and businesses actually registered growth just because many people had more free time. To an extent, it is true for forex broking industry. Yes, agreed that the daily market which was running into trillions, changed a little bit. But it managed to retain the curiosity because of these new entrants. You can understand that if this is the new normal, more and more people are going to explore forex trading as a skill, in the future. There is a demand for new forex brokers in different countries, waiting to be heard.
Trend #3: Increased trust on online financial transactions
There was a doubt and apprehension about the security of online payments and transactions before COVID – 19. Countries have set up stringent security checks and financial institutions are optimizing their technical infrastructure. This helps forex traders to have trust and do trading without any fear. Now as a forex broker, it is important to select the right liquidity provider and banking partner in the country you want to operate in. If the traders don't think you are a reliable guy to trust with their money, it is not going to get you more forex traders.
Trend #4: Rise of a new economic world order
Forex trading is dependent on the valuation of the currencies, and they depend on the geo-political situation of the world. All the forex traders are optimistic about the rise of a new world order, with new trade partnerships, countries in a strong position boosting the value of their currencies. Now it is not just about the performance of so & so currency in the history. Forex traders are keeping a close watch on Brexit, US-China Trade War, Rise of Israel, etc. Because these are playing a big role in shaping the forex trading market, you need to choose wisely, where you want to operate.
Trend #5: Changed customer relationship management
After all, the customers are customers. They might deal with you or they might wait for a suitable time, but they seek certain guarantees and facilities, as per the prevailing trends. Frankly, they have become more demanding. So, you need to take care of smaller demands such as a faster app, clearer functions, respectable promotional campaigns, and a prompt response every time. You can't do this with N number of resources. You need chatbots, CRM, digital marketing, and constant tech support to just maintain customer relationships.
You can see that all these interventions do not cost you a single extra penny. You need to create a good forex trading platform, rope in reliable financial partners, give regular analytical reports, explore rising markets, and use the technology to connect with the potential & existing traders.
All these things you - as a forex broker - were supposed to do anyways! But they are now more important than ever because of the tumultuous market trends in 2020.
Pheasantech offers you the end-to-end solutions in the form of company formation, Forex CRM development, and launching & promoting a new forex trading platform altogether! Our 30+ Forex Broking Clients will support this.
Datenference surely. Talk to Monica S. or visit: https://www.pheasantech.com/contact-us/.
Get Started with Pheasantech
Recent Post




Category
Follow