How to get more traders onboard, with a forex website?
Category :
Forex Website
By:
Calvin Morris
10-07-2019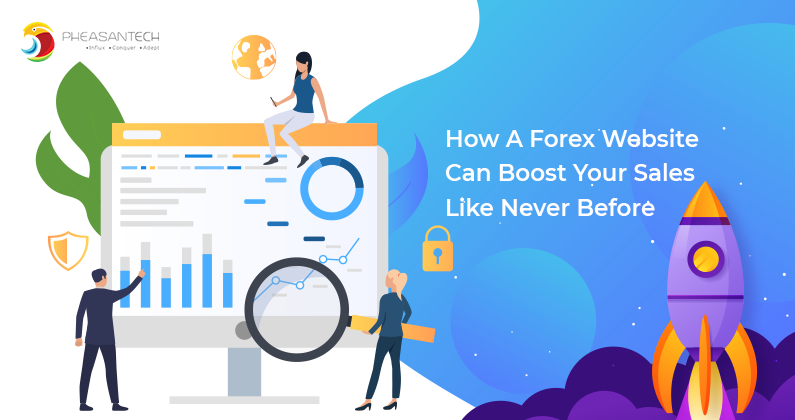 Getting into forex trading business seems too lucrative, isn't it? The global forex trading market 1.93 Quadrillion, that is all the world's economies put together. Well, so far it has become THE business that can give you a chance to make big money, through forex trading. But at the same time, you'd imagine that traders across the world would need brokers to allow them do trading on their platform. So, forex broking has the same potential as forex trading, to create a fortune.
And as a forex broker, you don't need to worry about the trading tactics, you need to worry about getting more and more traders onboard.
This is how you can do that…
1. Be found on the search engines
The hard fact is, whenever people are looking for something, they will search it on the search engines. Currently, Google is ruling the scene but there are also other search engines that people use, based on their country and their preferences. And these search engines follow specific algorithms and standardization to list the series of results. So, Search Engine Optimization (SEO) is the way to get a higher ranking in the search results and ultimately BE FOUND!
2. Give answers to trader's queries
When so many traders wound the world are seeking for clarity, answers and tips about forex trading, you can help them out with their questions. Through a blog post, infographic, video, analytical report, white paper, etc, you can educate the traders about current trends and tactics. If your trading platform is helpful for the traders at large, you'll retain them on your platform. So, publish such lead-oriented content and something that people can't find elsewhere.
3. Go for Forex Digital Marketing
In this era of seamless connectivity, people are online, all the times. With the help of Forex Digital Marketing, you can target specific group of people and reach out to them using multiple platforms such as social media, search engine ads, video ads and third-party display ads. You can set your goals and get a strategy in place for achieving them. Of course, you'll need help of experts to crack this, but you can. DM has the immense potential to get more traders.
4. Offer innovative features to traders
One of the oldest tricks in the marketing book is to 'give them something new'. If you create an amazing forex website that can offer latest news feed, trend analysis, quizzes & contests, traders' clubs, etc, you can get the help of 'word of mouth' and organic referrals. If you give traders an amazing trading experience though tools, widgets and technology; they will get more traders on board. So, understand the sensibilities of the traders and then create your forex website.
5. Get a CRM software to manage traders
A Customer Relationship Management (CRM) software is the one which your team can use to target more people, manage communication with them and ultimately get them on board. Of course, you can grab attention of the traders through some tactics but it is more important how those attention is converted into a lead, the lead is converted and the trader is retained. CRM helps you manage the relationship with traders effectively and boost your sales.
Though it looks very promising, being a forex broker is not so easy after all. You'll need to create an innovative trading platform, promote it where the potential traders are, talk to them and ultimately get your teams in sync, to get more and more traders on board. But there are people who will guide you through this entire process. Pheasantech is a company which has an extensive experience of creating so many amazing forex trading platforms and getting them more and more business through a variety of solutions. From forex website development to forex digital marketing, if you think you want to make it big in the forex broking market, contact Pheasantech on info@pheasantech.com.
Get Started with Pheasantech
Recent Post




Category
Follow