How to Automate Your Workflows using Forex CRM Software
Category :
Forex CRM
By:
Calvin Morris
19-01-2021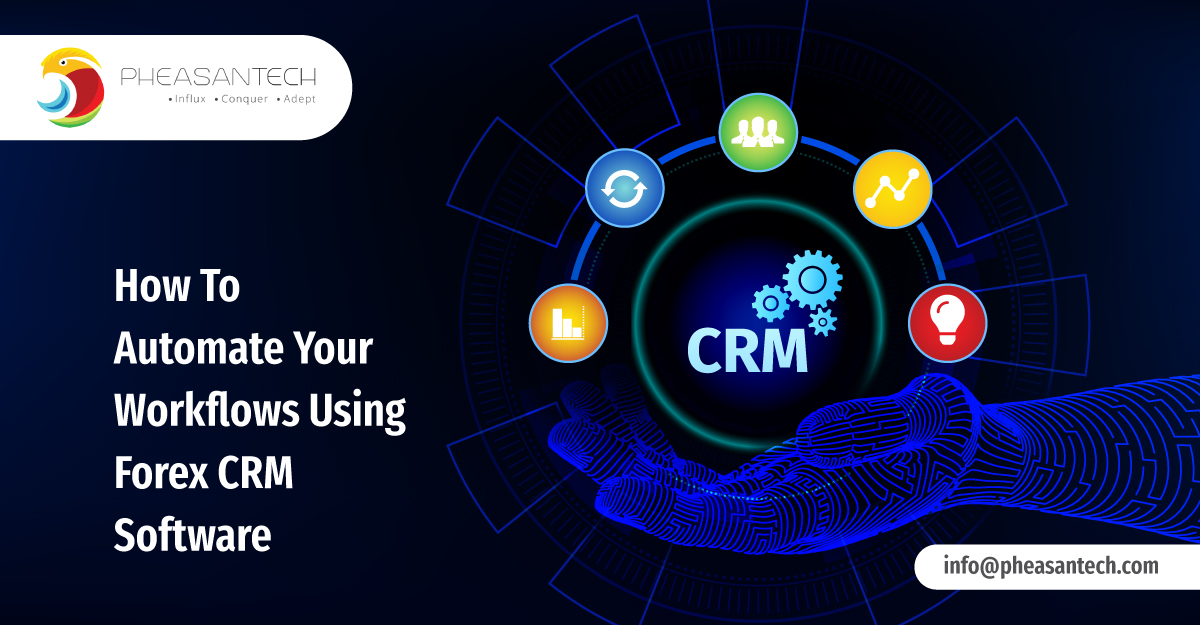 "Building smart process to streamline the workflow can make the work easier and the results more reliable, which keeps my head above water and my clients happy." – Mark Mason
In today's world, working hard and working smart should go simultaneously to achieve your goals. And specially when you own a Forex business, you must use the right digital tools to automate your workflow and let your team feel more connected to your organization.
And what other than a Forex CRM system can assist you make your workflows automated and streamlined within your business and give you and your team the important perceptions so that you can focus more on your potential new leads.
With an efficient Forex CRM platform like Cloud Forex, you can
Automate New Client Registration, KYC procedure and marketing activities:
The CRM supports efficient opening of customer's accounts, giving compliance and tracking of external campaigns. The CRM can streamline the customer's information and can make groups according to the specific requirements. Manual and Automatic creation of accounts through the standard lead conversion process gives you smart and quick business decision making abilities.
Streamline your intramural and lengthy administrative procedures:
Every time when you call, email or arrange a meeting or even chat live, you can automate these activities using a smart Forex CRM. Even you can store client's documents for KYC or AML procedures.
Integrate the CRM with your trading platforms, website, Trader's Room, AML System, live chats, Payment gateways and even your back office tasks:
With everything streamlined and automated, you can improve your work efficiency, quick and appropriately respond to queries, improve your abilities of reporting and ultimately achieve highest level of client gratification.
Automate your communication process remarkably:
Cloud Forex CRM offers Campaign Modules which allows you to send mails in bulk for your marketing related activities. You can filter your data lead wise, Client wise, IB wise and many other ways.
For more detail contact PheasanTech and track down a system where you can have seamless, efficient and effective workflows which in turn will increase the abilities of your sales team and reduce the time for executing tasks. So if you are looking for growing your business and willing to have long-term potential customers then knock the door at www.pheasantech.com and experience customer satisfaction with ease.
Get Started with Pheasantech
Recent Post




Category
Follow