Importance of Liquidity in Forex Market and How PheasanTech can be your assistant here

Category :
Forex Brokerage

By:
Calvin Morris

08-02-2022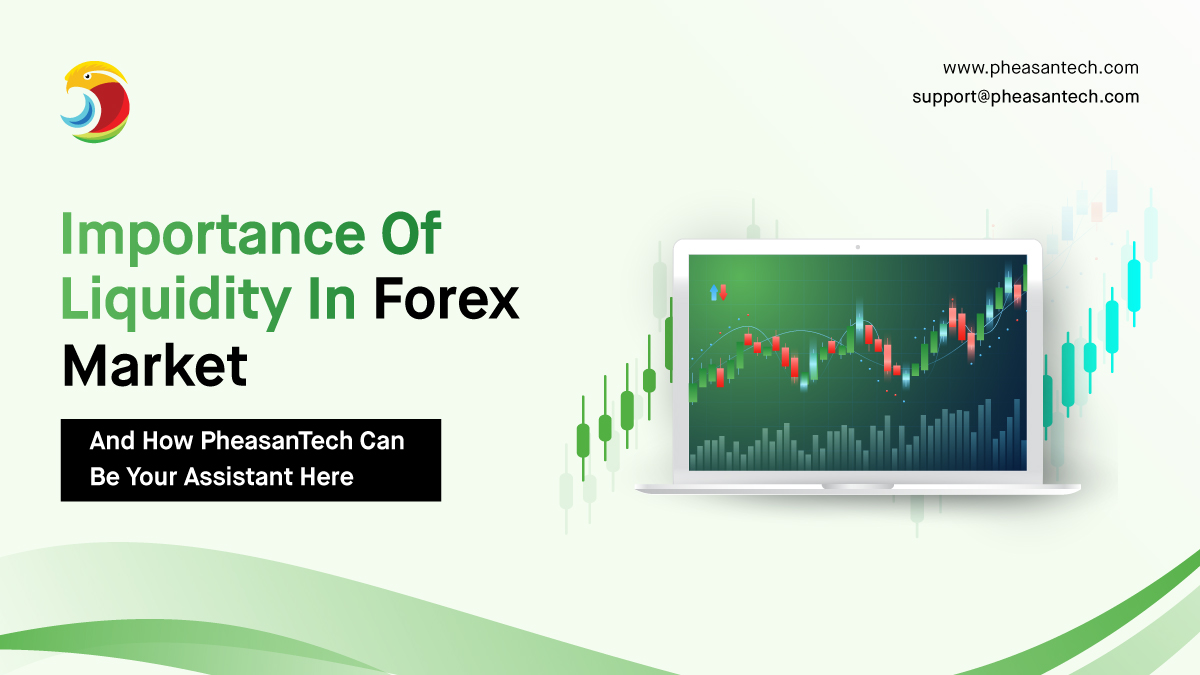 According to a report, almost $5.1 Trillion is offered by the entire Forex Market as liquidity which is why the traders get attracted to the Forex Market. Forex Liquidity makes trading easier and it is responsible for the popularity of the market among various traders. But still, one has to be alert and take care of certain variances of the market for liquidity purposes. Here we will explain what is liquidity and its importance in Forex Market and also highlight certain concepts for better understanding.
Understanding Liquidity and its Importance:
If we go by definition, Liquidity is the ability to buy or sell any currency pair when it is on-demand. When you trade most of the currency pairs, you trade in the market which is exceedingly liquid. Still, your trading is based on the various financial institution's availability of liquidity which helps you get your trade-in or out based on your choice.
Here, you need to understand that all the currency pairs you see are not liquid. Actually, the liquidity levels of various currencies are different. It depends on whether the pair you choose is major, minor or exotic. Forex market liquidity tends to dry up when you move your trade from major pairs to minor pairs and at last to the exotic pairs.
Also Read: Know Your Technology Solutions Provider - PheasanTech
Comparison of Forex Liquidity with Illiquidity:
If you see this as a trader, the illiquid market will have gaps as the buying or selling volume at any moment can vary vastly. A deep market or a smooth market is one with high liquidity. Most of traders would need a liquid market as everyone knows that it's very difficult to manage risk if you make a wrong move in an illiquid market.
How to Identify Liquidity over illiquidity:
Here are 3 signs to look for:
Identify price gaps while trading in Forex Market: You should understand that equity markets are prone to gaps whereas Forex Market shows little or no gaps
Look for the Liquidity indicator in Forex Market: Based on the volume options provided by the broker, one can measure the liquidity of the market. This actually can be represented in the form of a bar on the volume chart.
Liquidity varies throughout a trading day: If you are a short-term trader you would know how the market liquidity changes throughout the day. Asian Sessions are less active rather than the London or US sessions. You can find the liquidity vary from one session to another based on the different hour of the day.
This was a little information about liquidity and its importance in Forex Market. To know more about it and also to explore how PheasanTech can be helpful to choose the right liquidity provider for you, log on to https://api.whatsapp.com/send/?phone=16694993709
Get Started with Pheasantech
Recent Post



Category
Follow