Increase Conversion Rate with These 5 Forex SEO Strategies
Category :
Forex Digital Marketing
By:
Calvin Morris
24-07-2018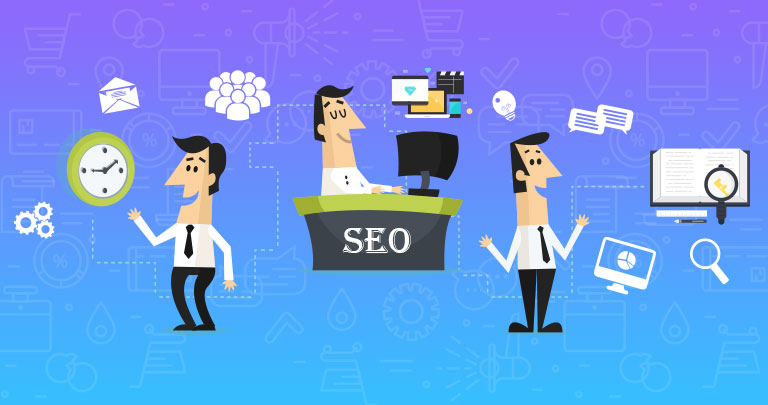 Google constantly keeps improving its algorithm for search engine ranking for better user experience. While Forex SEO focuses over creating a pathway for forex websites to be accessible by the users, the Forex CRO (Conversion rate optimization) works towards the improvement of the user experience that leads to a higher conversion of site visits into the successful sale of product or services.
Only a few successful Forex websites adapt to the incorporation of both of these strategies that leads to better site rankings along with a higher conversion rate. One can opt for better CRO with the use of Forex SEO tactics. Check out the below tips that can help you to get better conversion rates for your Forex business:
1. Use of Dynamic Content
Dynamic content is the incorporation of a content that changes based upon the elements such as geographical location of the visitor, choice of product or service, etc. Dynamic content is the best way to enhance your user's experience while you don't have to invest a dime in the same. With dynamic content as a part of your Forex SEO strategy, the site visitors feel welcomed with a more personalized experience.
2. Visual Elements Incorporated With Video Elements
The duration for which your visitor stays on your Forex website is extremely important for your business' success. This is because, the longer the customers stay on your Forex website, the higher chance for your high rankings for your targeted keywords in the search engines.
Any site visit that lasts more than 2 minutes can be deemed excellent. While anything less than 30 seconds is deemed poor. Proper content paired with the incorporation of pictures or videos creates interest and curiosity enough to make your user stay for longer.
Also Read: Pick the Best Strategy for Your Forex Business Marketing: SEO vs. PPC
3. Faster Loading Time
How long your forex website takes to load when used in any platform such as desktop, laptop, or mobile devices decides whether or not your customers revisit your website. Higher loading time is the largest contributor to a downgraded conversion rate. Your traders are sure to abandon your forex website given the fact that your website takes too long to load with no mobile optimization. In cases like this, the traffic is more likely to transfer to your competitor with better scaling of loading time with faster executions.
4. Use of Long Tail Keywords
Use of longer and specific keywords such as geographical location in your keywords can help you with better SEO incorporations along with higher conversion rates. Long-tail keywords help with the abstract search for local users to find a service provider in their area. This is great if you are looking forward to gaining higher conversion rates from the users in the area at which your forex business is based or the regions for which you provide your forex services.
5. Neurodesign for Better User Experience
Neurodesign can aptly be described as the incorporation of the best ethics to improve the experience of the customers while visiting your website. The aesthetics of neurodesign can help you to improve the customer experience based on three metrics which includes: increased time spent over the website, repeated visits, and reduced bounce rate.
Get Started with Pheasantech
Recent Post




Category
Follow