Promote your Forex Brokerage with Social Media Marketing Plans in 2022

Category :
Forex Digital Marketing

By:
Calvin Morris

20-01-2022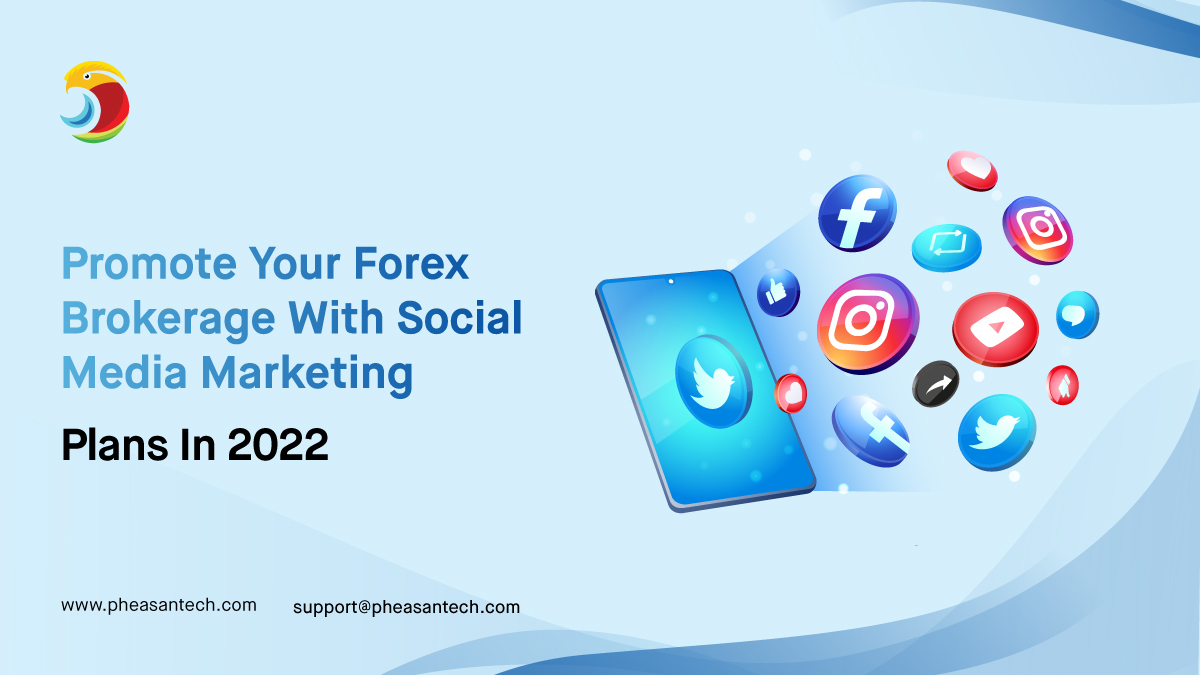 In this New Year 2022, if you want to reach a vast number of potential traders and dive into the ocean of opportunities for your business, you must have solid plans for social media marketing. Digital concepts if applied wisely will be really fruitful for strengthening your Forex Brokerage business.
If you see on the internet, you would find a lot of trial-error-based marketing strategies but to decide which one would suit your requirements matters the most. You must be aware of the success rate and experience while choosing any strategies in order to adopt any particular company for marketing your business digitally. Here we are highlighting some powerful plans which can increase traffic on your site and ultimately generate quality leads for you.
Meaningful Blog Posts that build your brand:
The blog posts should contain important information like current trends and the latest proven strategies so that the interested traders would visit your site more. Also better blog content would lead you to a better ranking on search engines. Regularly updated and informative blog posts would increase traffic on your website for sure. And if you have the art of converting the visitors into potential leads, you tend to improve your ROI ultimately.
Social Media content should be Lead Oriented:
Whatever content you post on your website or social media, should be coming after thorough research on a particular topic. Being a broker your main aim should be to create interesting and engaging content that will encourage the visitors to drop their details using the call-to-action forms and not to just have more and more traffic with generic content which would lead to increased bounce rate ultimately. If you provide useful tips to the traders you can capture their attention and ultimately can improve your conversion rate.
Your presence on the search engine makes a difference:
Make sure that your site is always visible on search engines. SEO (Search Engine Optimisation) improves the quality and quantity of your website traffic. You don't just have to put the keywords randomly on your website to attract traffic but you have to add specific keywords that are related to the latest news that is trending in the industry. Then you can attract more and more quality leads to your page. This will improve your overall SEO ranking. We would recommend you to avoid certain quick-fix methods like keyword stuffing, article spinning, cloaking, link selling/buying, etc.
Forex Affiliates that can promote your business:
If a prospective client goes through your link and fills in the detail and deposits funds, then you earn commission and vice versa, this is the basic meaning of Forex Affiliation. Here you are inviting new clients through the popularity of your already established website. In the market, you will find a lot of Forex Affiliate Programs and with a little research, you can decide to be a partner with one of them.
Now let us see some advantages of Forex Social Media Marketing if you hire a trusted Company for doing your job.
Forex Digital Marketing Solutions that are highly cost-effective
Ensure trusted results with data-driven methodology
Control and improve website traffic and obtain quality leads
If you go with target-centric marketing you get the option to choose the client's geographical location as well
With SEO based tactics you improve your conversion rates
We can provide you with an affordable digital marketing package that will cover all your marketing needs. To know more about what our services can do for you, just click on https://api.whatsapp.com/send/?phone=16694993709
Get Started with Pheasantech
Recent Post



Category
Follow