Required Things To Start A Forex Brokerage Company

Category :
Forex Brokerage

By:
Calvin Morris

09-12-2020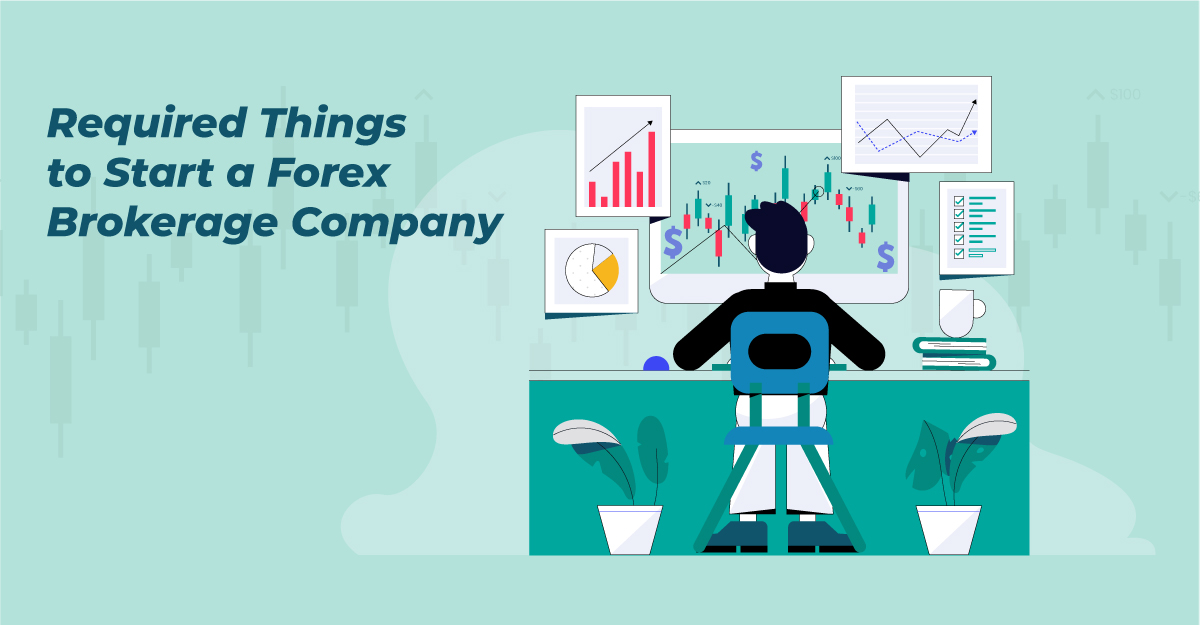 According to a Survey of FX and OTC derivatives market in 2019, The forex trading market is the largest financial market in the world – even larger than the stock market with a volume of approximately $ 6.6 trillion in a day. That is why traders are increasingly congregating towards this kind of trading business. Win or Lose, but everybody can get what they want from the market.
In today's blog, we will guide you through what all you would require if you are planning to enter this global decentralized market called Forex.
To start your own Forex Trading Firm, you would either be successfully trading in the forex market at first or you would be working as an IB for quite a sometime, if so, you are almost ready to start your own company.
You will find many companies offering advice on how to start your own brokerage and most of them will show you options like starting a company from scratch or buy a turnkey forex solution. We at PheasanTech suggest you to build your own firm by using the existing services with us. It is like having a specialized architect to design the house of your dreams.
So, let's see what basic things you need to start your own business.
1.A proper plan of your business with a targeted market:
You will be able to do planning of business in a better way if you have decided the target market as well. Also, you should be clear on operational costs, trade process, competition market, profit and loss expectations, and risk involved. You can always hire a company to make a professional business plan for you.
2.Clear idea of legal requirements and financial regulations:
Here everyone wants to become a legal entity as far as business is concerned. Based on your location, you would have legalities and financial regulations for your company. You should have licence to trade in the country you are located. We at PheasanTech can help you get the licence for your business.
3.Website design and branding of your product:
This is a very important requirement in today's world. Since almost all the forex trading happens online, you should have our website and branding ready during start up process only. PheasanTech will customize your website to suit your particular needs as a trader and also, we make in different languages.
4.Open a Bank Account:
For any forex brokerage company to function, a business bank account is must. If you are not yet licensed, it can be difficult to get a business bank account. You may take help from your liquidity provider or white label providers to get a business account in any of the bank that entertain the forex traders.
5.Liquidity provider:
Liquidity provider plays an important role as it will decide the spread you can offer to the client. So, you should choose the liquidity provider who can offer you the tightest spreads.
6.Payment Service Providers (PSP):
You must have one or more different payment service providers so that you can take deposits from your clients in a safe, secure, quick and efficient manner. You need to check the fees the PSP charge you per transaction and choose the well-established and reputed provider.
7.White label or MT4/5 platform:
As getting full licenced Meta Trader platform is expensive, most of the brokers choose to buy white label from a third-party forex white label provider. If you can add your own branding to the white label then it would better match with your website design. Check at PheasanTech for your white label requirement.
8.Trader's Room or Client Cabinet:
Now this is the backbone of your business as your clients are going to use the Client Cabinet on daily basis to check their accounts, for entering payment detail, to upload KYC documents, raise ticket if any issues etc. So, you need to have a very professionally designed Client Cabinet which is customer friendly and easy to use. It should be integrated with white label trading platform and website seamlessly. Contact PheasanTech for your customized Client Portal.
9.CRM:
CRM (Customer Relationship Management) software can be considered as a base for any forex brokerage business. It is used to keep track of clients and leads interactions. Better to choose a firm who professionally works to make software only and not doing any brokerage business so that you do not put your data at risk. Consult PheasanTech for CRM – a specialized professional Forex CRM software provider.
So overall, starting a forex brokerage business seems a little difficult but if you follow the steps we have discussed and break the process in to stages, you can manage it efficiently.
For a complete solution and more information contact us at www.pheasantech.com or Skype at Monica S. Pheasantech
Get Started with Pheasantech
Recent Post




Category
Follow