7 benefits of Forex Mobile Website Development

Category :
Forex Website

By:
Calvin Morris

25-06-2019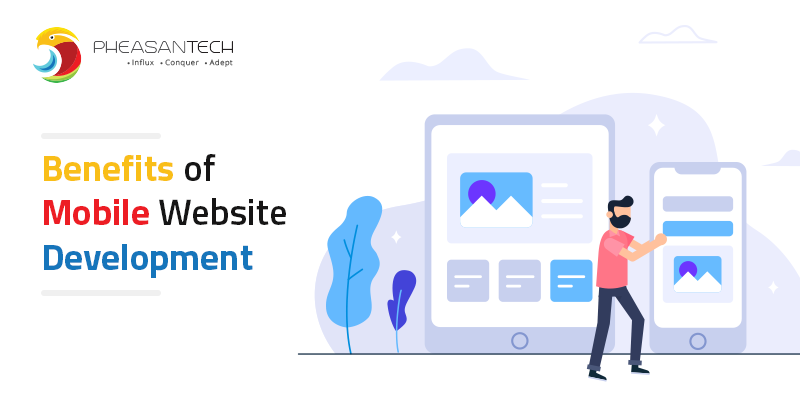 In the past decade, humanity came across one of the most revolutionary inventions – the smartphones! The mobile phones actually gave us the mobility. Phone made so many things possible, which were unthinkable earlier. Meanwhile, the world of internet also evolved and allowed seamless connectivity. Similarly, website development has also entered into a new era. Now is the time to give users a unique experience through the forex website.
And to give users an amazing trading experience, you need a website which is developed keeping the smartphones in mind. 'Mobile First'–because that's where the people are. So, here are 7 most amazing benefits of forex mobile website development.
1. Longer Lifespan
You would be shocked to know that according to latest research, average lifespan of an app is merely 30 days. So, if you create a Mobile Website instead of a Mobile App, there are better chances of retaining the users, because they can access the forex mobile website anytime. Mobile websites can be designed to give the experience like an app, and that is one of the biggest advantages.
2. Better Compatibility
Today, there are so many kinds of devices that people are using – from smart phones to smart TVs, from apples to androids to what-not. Many-a-times, you'll need to create different apps for different devices, which is really expensive. However, you can create a totally responsive forex mobile website, which is accessible from the web browser of all the devices, instantly. Click here to go mobile!
3. Broader Reach
It is naturally easier to convince a person to visit a website, than download an app. Also, mobile-friendly forex trading websites get far greater reach and preference by search engines. So, people can easily find a mobile website, use it and share it with others, across multiple platforms. So, in terms of connecting with more and more people, across the globe, mobile website is the best option for your forex platform.
4. Cheaper Development
Yes, it is easy to create a mobile website and hence, it is cost effective. You can create your own forex trading website, without big expenses. Another factor is faster development, which also saves time and money both. And this is not true just for the first time, whenever you need to update and refresh your mobile website, it is cheaper. So, you can give your traders a fresh experience, every time.
5. Easier Maintenance
People's reactions and expectations from a forex trading website keep changing. Which is why you need to fine tune them, every now and then, to keep it relevant. Also, you need to keep looking for bugs and threats, to maintain your forex website's security. If you have a mobile website, you can easily adapt to the changing trends and sensibility. And it is faster maintenance too.
6. Fruitful Promotions
You can promote and popularise a forex mobile website easily, compared to an app. There are so many ways to spread the link to your mobile websites these days – SMS, Social Media, IM Apps, Emails, QR Codes, PR Articles, SEO and Online Ads… You can aim for a larger audience and achieve it successfully. So, amid the noise of the internet, you can get your voice heard effectively.
7. Many Options
Forex mobile web development is an ensemble of so many different languages – HTML 5, PHP, ASP.NET, ANGULAR.JS, NODE.JS, etc. So, you can choose the right technology as per your objectives and customize your forex website development. You can easily create a dynamic forex mobile website that is rich in functions and offers amazing user experience (UX). There are many options to choose from.
Forex trading is one of the fastest growing trading markets and it offers amazing opportunities. People are constantly looking for the easier ways to do forex trading and a mobile website is indeed the best way to give them a secure platform. PheasanTech Informatics offers you the best quality forex mobile web development services, at very cost-effective price. If you want to hire an expert forex mobile website developer, contact on [email protected] or just click here.
Get Started with Pheasantech
Recent Post



Category
Follow