Why forex brokerage firms are vulnerable for first 6 months?
Category :
Forex Brokerage
By:
Calvin Morris
30-03-2020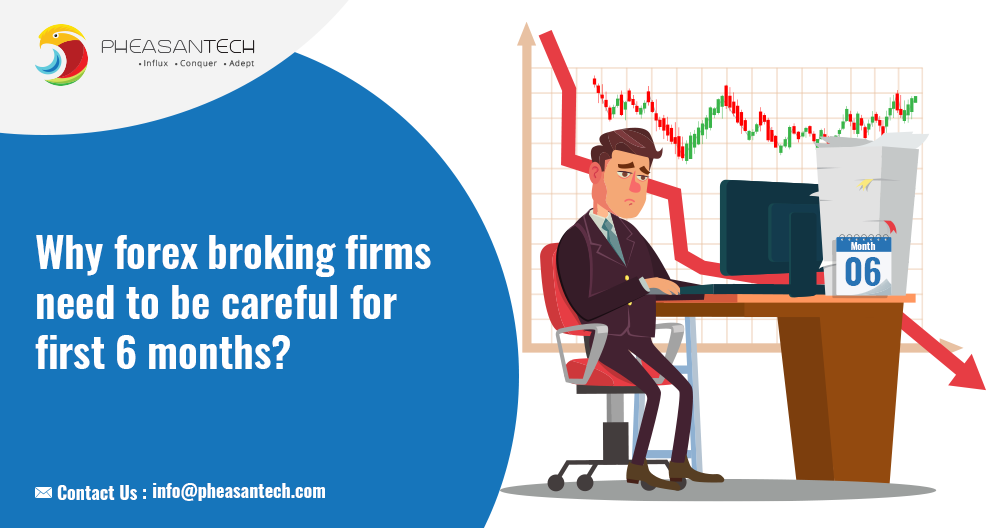 Forex trading is based on speculations, forecasts and assessment of global politics. Nobody knows exactly how traders from across the globe think and react to things. So, one can understand how volatile this market is. Getting into forex broking business with MT4/ MT5 White Label is easy, so it seems. But it attracts the attention of a very delicate sector – Foreign Exchange, and this is why a lot of regulatory and legislative procedures need to be taken care of.
Well, starting a forex broking business is challenging!
Make sure you get someone who knows it, with you.
Here are a few issues which aspiring forex brokers need to keep in mind
You have to become a reliable forex broker
The biggest issue that aspiring forex brokers face is – traders don't think they are reliable. And on top of that, the inexperience of first-time brokers also creates a bad impression in traders' minds. It is always advisable to hire a consultant who can guide you through the nitty-gritty of forex trading. Because you need to be a RELIABLE forex broker.
Forex Broker Fees and issues of transparency
A forex broker usually charges a commission or a spread or both – per trade – in return of executing the purchase/ sale of orders. This is the difference between Bid Price and Ask Price. These charges may be fixed or variable. This is where misunderstanding may arise between the trader and the broker. TRANSPARENCY is the key to success.
Impact of global changes in the financial policies
In 2015, when the Swiss National Bank stopped supporting Euro Peg, it suddenly made the price of Swiss Franc hit the roof. Many traders lost their money and along with them so many brokers also had to shut the shop. A forex broker must have a grip on the global arena to stay safe against such an impact. Need to stay alert to SHIELD from devastating impact.
Black Sheep in the forex trading ecosystem
Yes, of course there are some bad players in the system. They may feed you wrong information, get-rich schemes, fake strategies, and frauds. But they are going to be there as long as the forex trading market remains unregulated. Everyone is trying to get a good deal here and somebody loses money, that's the truth. Build a reliable NETWORK.
Weak sales system in first 6 months of inception
An aggressive sale is absolutely must in the first six months. This is not possible through manual processes. You need CRM (Customer Relationship Management) Software to assist your sales team. You also need a strong outreach strategy involving digital marketing. And of course, you'll need to use the latest TECHNOLOGY to compete out there.
This is the tip of the iceberg, of course!
The global forex trading is done to the tune of $5 Trillion/ day. So, you can understand the magnitude and complexity of this market. But it offers lucrative returns nevertheless. So, if you are certain that you can take a few risks, this is the place to be. Pheasantech offers you TOTAL SUPPORT in setting up a new forex broking business, from scratch. From company formation to MT4/ MT5 White Label, and from Forex CRM to Digital Marketing; we are here for you. You can get in touch with us anytime through our Skype ID or our Email ID info@pheasantech.com.
Get Started with Pheasantech
Recent Post




Category
Follow