Success Tips For Digital Marketing For A Forex Brokerage Startup

Category :
Forex Digital Marketing

By:
Calvin Morris

10-07-2018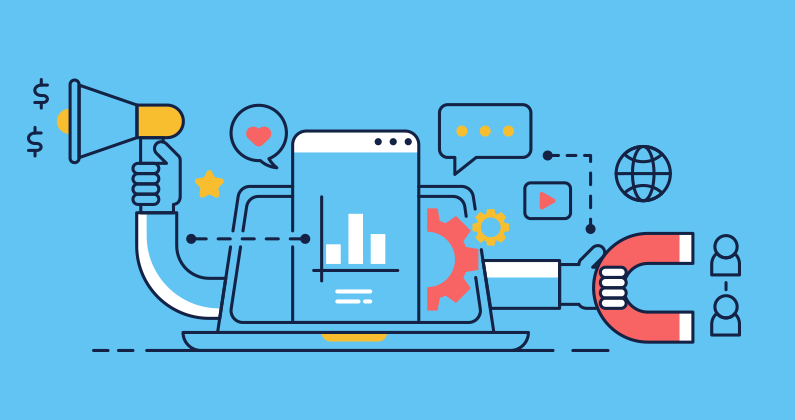 It is obvious to mark the fact that the forex market has grown exceedingly in the past few years. With more and more users entering the digital domain, more and more people are substantially jumping in the forex trade industry. Now with such exceptional growth in demand, many forex brokerages have emerged to serve these new traders. To attract traders to use their platform, brokerage services need to stand out from the rest with better features and services that essentially outperform the peers. How to achieve that? It can be easily achieved by planning a proper digital marketing strategy that serves the need of these new traders.
Here are a few digital marketing success tips for forex brokerage startups:
1. Pick The Target Audience
Successful targeting that is geared towards the right kind of audience makes up for well-formulated forex digital marketing strategy. Your targeting practice needs to concern respect to different aspects that include age, demographics, financial positions, behavior, interests, etc. When you understand your audience type, it is easy to plan your digital marketing strategy for your services accordingly.
2. Advertising Your Service
The best way to generate more leads in the forex market while serving as a brokerage company is to plan proper advertising for both traditional as well as digital platforms. Smart marketing essentially brings you ample audiences without investing a major faction from your pockets. Advertising with the right message to the right audience can increase the effectiveness of your forex business.
3. Content To Generate More Leads
Content that has been segregated properly to fit the requirements of the audience helps with the better promotion of the brokerage service. You can pitch your content on different ideas like for proper trade, tactics for low chances of loss, etc. to help the traders facilitate better trade. Popular content that wins the attention of your audience includes infographics, researches, videos, webinars, quizzes, etc. So, start investing in your content now!
4. Social Media
Social Media is the number one marketing strategy because a major faction of the audience spends time over social media sites such as Instagram, Facebook, Twitter, etc. You can also reach major social media influencers who can essentially help with promotion of your forex brokerage firm. You can create your very own social media company page to share blogs, informative content, and various stuff related to forex domain to help the traders who want to trade in the market.
5. Blog Posting
When you own a business in the Forex market, opting for blog posting is essential to gather a higher number of traders. Blogs that are tailored to provide useful information to the traders can help you with the promotion of your forex business. Above all, if you implement proper SEO methodologies as well, you can watch your targeted keywords ranking among the top position in the search engine like Google, Yahoo, Bing, etc.
Make sure that you practice interlinking by recalling the old articles and connecting them with the new ones as well. This will generate better structuring for links both inbound and outbound.
When you offer proper knowledge about your forex brokerage and its best features, the interest of your audience can increase in reality which is good for your forex business. More people are attracting towards your business means a higher number of traders are interested in the services you are offering.
As described above, all digital marketing strategies are best and as per your targeted audience and budget, you can create your business digital marketing plan.
Get Started with Pheasantech
Recent Post




Category
Follow