Have You Explored Mauritius Forex License Option yet?

Category :
Forex Brokerage

By:
Calvin Morris

08-12-2021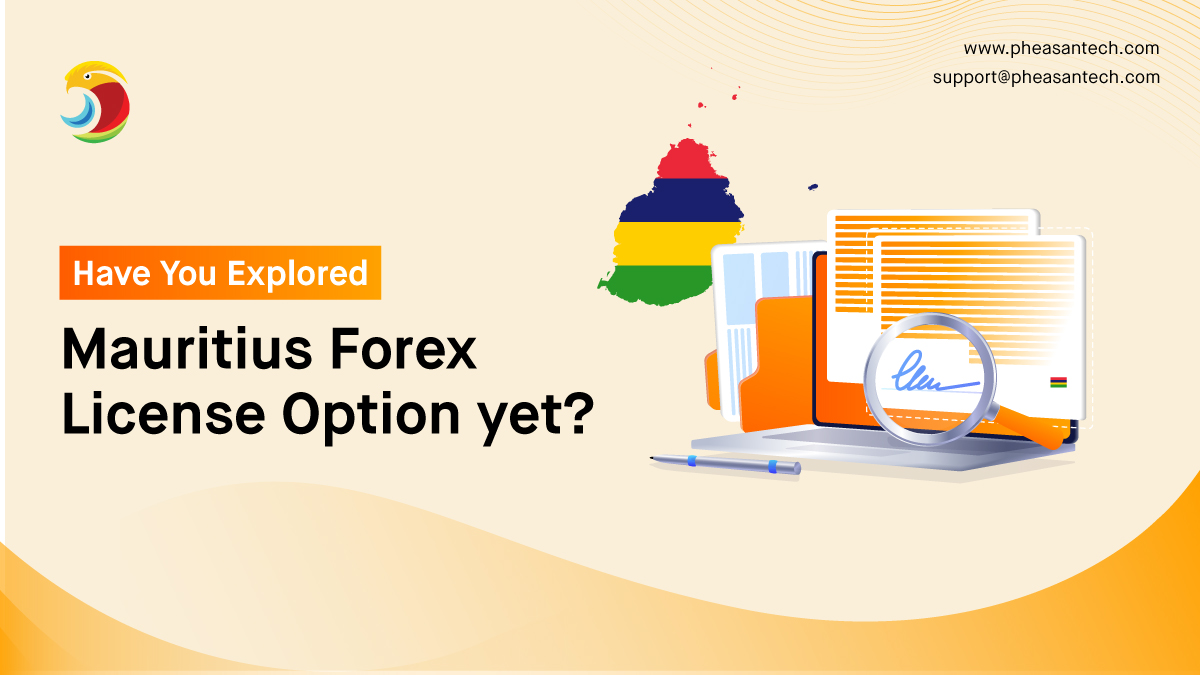 Mauritius is an island in the Indian Ocean. Apart from its beautiful beaches, lagoons, and reefs, it is also popular among the Forex Brokers to obtain a Forex License.
Mauritius offers amazing business experience with :
Affordable capital requirements
Fine banking services
Payment service provider support
Easy application process
With the minimum paid-up capital requirement MUR 700,000, Mauritius is the best destination for a Forex Broker to get a Mauritius Forex License!
Also Read: Advantages of Seychelles Forex License
There are just a few steps to obtain Mauritius License:
Register a Company with 2 Directors and a secretary who are Mauritius residents and with a local registered office.
Apply to the Financial Services Commission for obtaining an Investment Dealer License
Submit documents like Articles of association, Memorandum of company, evidence of the company's professional competence, and business plans.
Once it is approved by the Regulator, you get your company registered in Mauritius and you are eligible to obtain a Forex License.
The above process takes a minimum of 2-3 months and it depends upon the license type you are opting for.
Apart from documentation, one should also be aware of these important guidelines:
The director of your firm should have a thorough knowledge of the current financial market and must be highly educated and have a professional image.
All the traders of your company must have quality certificates.
You should be aware that one person can hold multiple positions at a time.
You require delivering reports every year and must get them audited.
Just remember that Nominee service is not available.
With PheasanTech, you get total support for Mauritius FSC and the Mauritius Forex Company Formation process. Contact us if you want to know more about the company formation process, registration fees, minimum capital requirements, and Mauritius Forex License process as per Financial Services Act 2007.
Log on to www.pheasantech.com or skype us at https://join.skype.com/invite/vMmITUzzhe05
Get Started with Pheasantech
Recent Post




Category
Follow